Our IBM Connect
The Walchand college of Engineering had associated with IBM since 2001 under IBM University Program & IBM Academic Initiative. Many training and certification programs were conducted at Walchand under this program. In July 2009, the IBM Software Center of Excellence was established and was inaugurated by Mr. H. Goyal, Country Manager IBM India Bangalore.
Senior Management Testimonial on the Affiliation

The IBM activity at Walchand helps faculty members and students in bridging the gap between theory and industry practices of database handling. It helps with hands-on and benchmarking by International Certifications in various courses.
CoE Pictures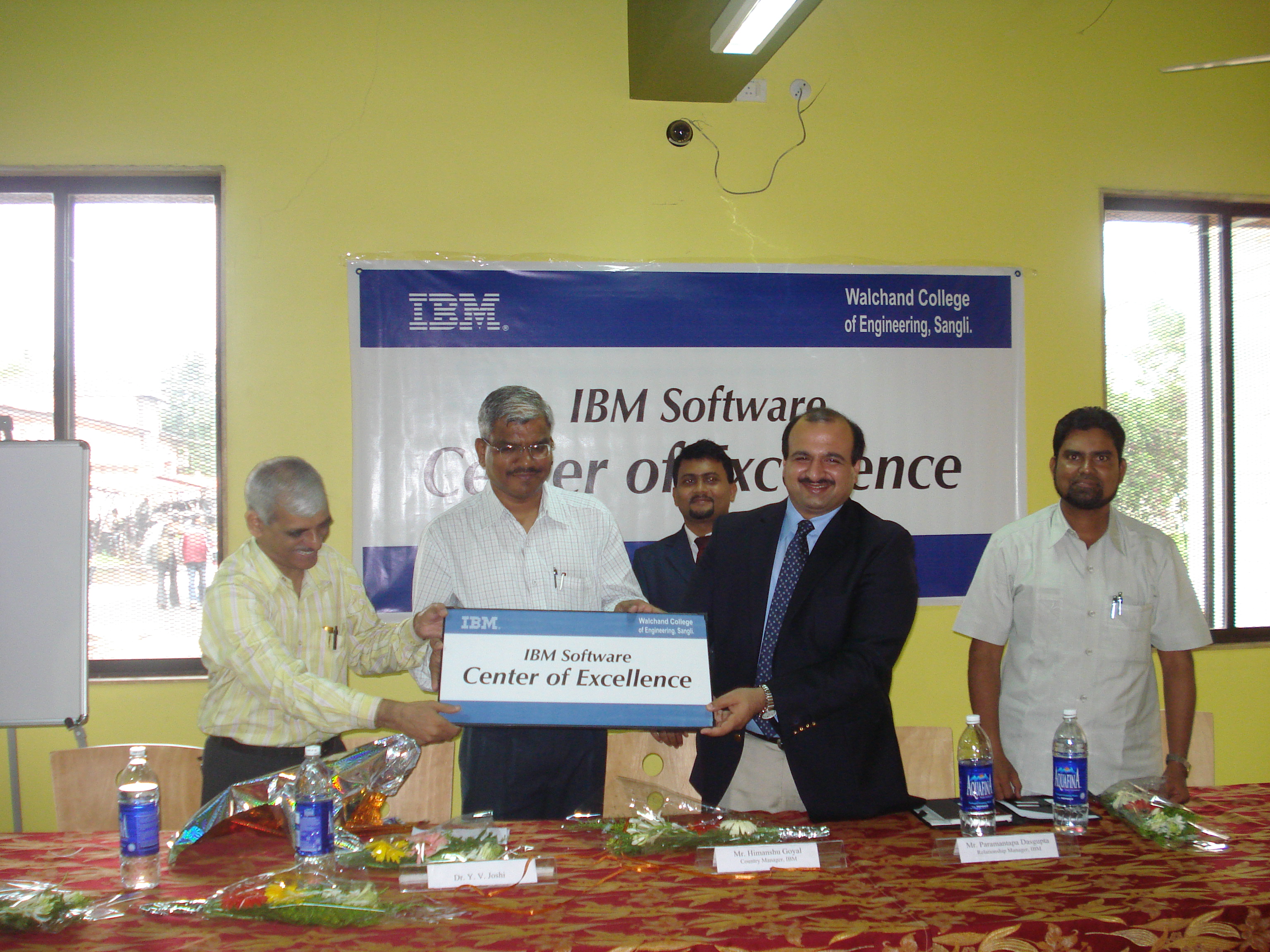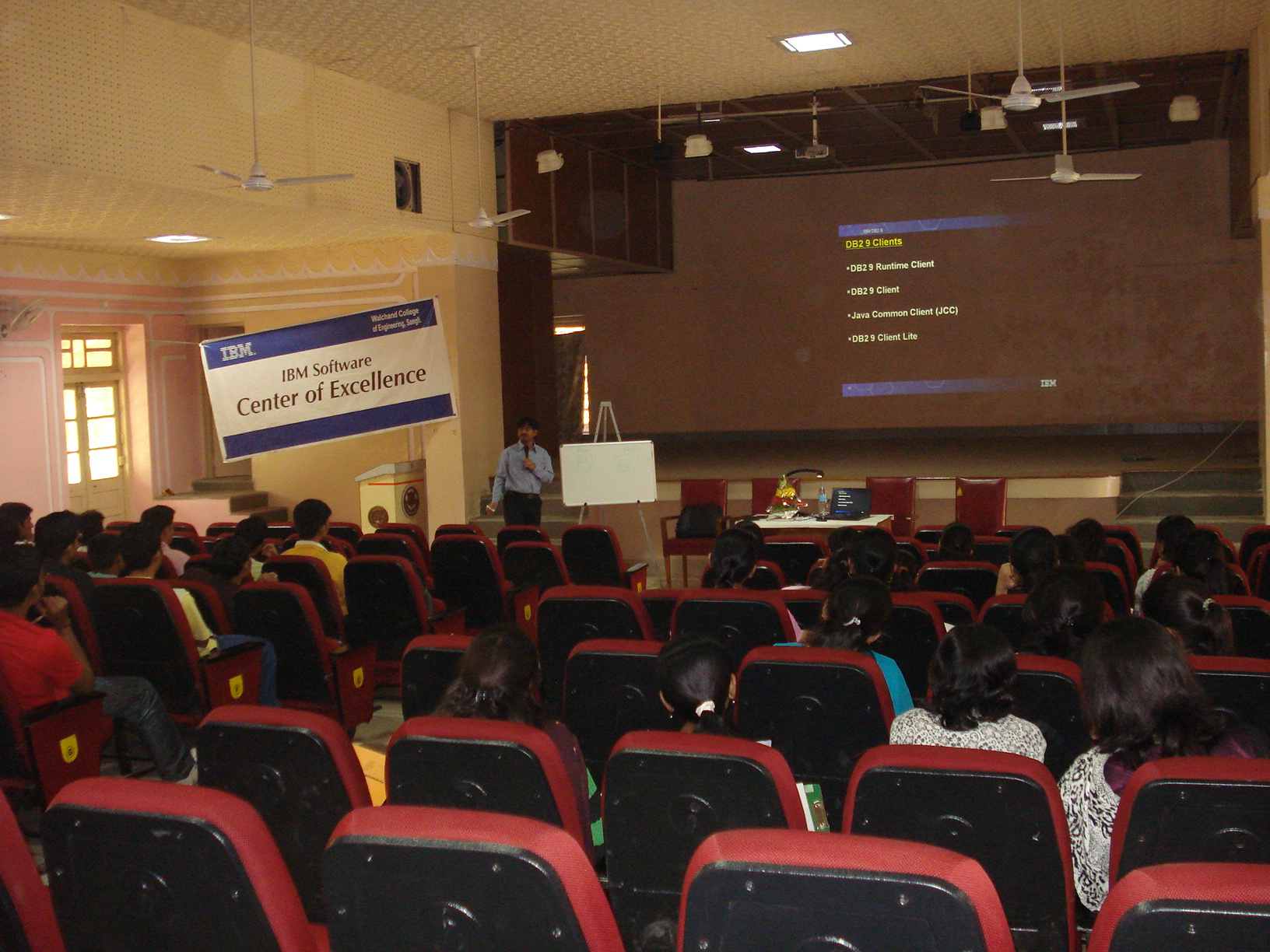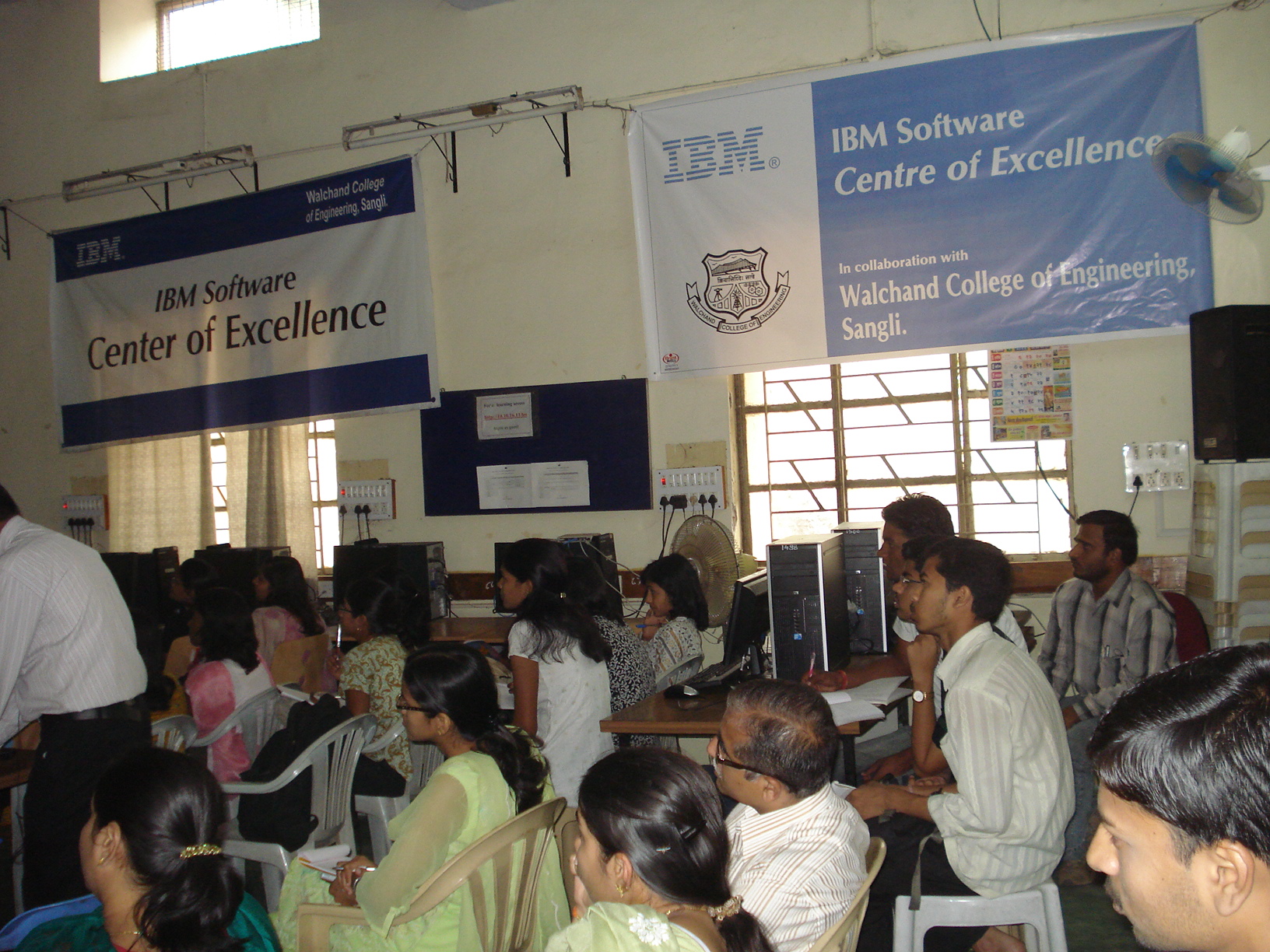 Our Ability
Courses of study

DB2 Associate
RAD
RFT
TDS
WID
Lotus
Cognos

News
Prepare Projects For TGMC 2011
RAD Certification Course Starting Shortly.
Community
Student Speak