Message from The Incharge Vice-Principal (Polytechnic Wing)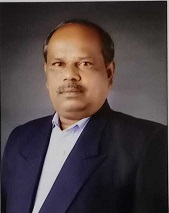 Mr. A. V. Kamble

We are celebrating this year as a Platinum Jubilee of Independence of our nation. Walchand College of Engineering is also celebrating Platinum Jubilee year of its Foundation. It is my pleasure to take charge as Vice Principal of polytechnic wing in such historical year. The very purpose of polytechnic education is to develop a skilled technocrat. Last decade has seen India as a supplier to the world and not just remained as a consumer. This has happened because of rapid industrialisation in the country which is based on standards like industry 4.0 growth in infrastructure and fast urbanisation.

This Paradigm shift has increased the expectations from a diploma engineer in terms of skills and knowledge. There are three career options open to a diploma holder, seek for an employment as a skill technician, become an entrepreneur or go for higher education that is graduation in the respective domain.

With its glorious history of 75 years, a deep-rooted network of alumni spread over entire world, Walchand has been offering a quality education from Polytechnic to Ph.D under the same roof. Diploma students get to experience the state-of-the-art Laboratories, free high speed internet, highly educated staff and thus the best learning experience and knowledge. It has become a trend that a diploma pass out prefers to go for higher education that is graduation in the same domain. Never the less any engineer graduate with diploma from Walchand College of Engineering will have an edge over others in terms of skill set and problem solving and knowledge. So I hereby would like to welcome you to embark on this journey and be a part of legacy of Walchand College of Sangli.